Who are we?
---
BDSM SEX was started by Fiona, otherwise none as Mistress F. Meeting new men in fetish clubs and bars became tedious and fetish and bdsm sites were full of fake people or people not really into the lifestyle so Mistress F decided to start her own community - BDSM SEX.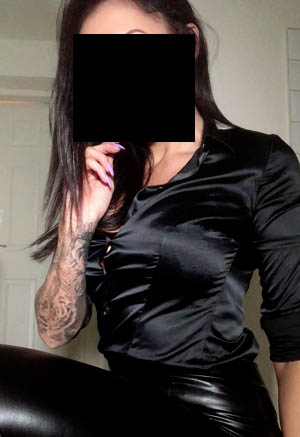 Not long after it was launched BDSM SEX started growing a phenomenal rate. In order to continue growing and providing her members with a high quality service Mistress F joined forces with the Infinite Dating Network team who assisted with managing the growth and ensured that website and data secuirty was continually updated.
For many people in the BDSM community, BDSM SEX has become their 'go to' place to meet new people in the fetish, alternative lifestyles and kink community.
We welcome everyone on our platform: newbies, experienced, straight, gay, bisexual, transgender, doms, subs, cuckholders, masters, slaves. From those who live the lifestyle 24/7 to people who are simply just curious.
How safe is BDSM SEX to use?
Our website has been designed from the ground up to be disreet and secure. We understand that people using our site require total discretion and anonymity and confidence that they are safe. No private information will ever be published or displayed and you are able to contact other members totally anonymously.
Our servers are fully protected with the latest firewalls and virus protection ensuring your information is always protected and never vulnerable. Every year we have a security audit to make sure our hardware and firewalls are up-to-date but software audit is taken weekly to make sure alll the latest software patches have been applied. If you have any questions about our secuity please feel free to contact us via our customer service page or if you prefer, via our social media channels.
Speak to us
If you have any questions or any concerns feel free to contact our customer support team who will answer any queries you may have.